Auger Boring & Hammer Boring
Encountering difficult terrain and demanding site requirements are challenges frequently faced by underground utilities companies. Some look at hard rock or cobble, or exacting site requirements, and say it can't be done. We say, we'll figure out how to do it. And we do.
Back in the mid-1980's Brotherton Pipeline made a conscious decision to tackle the more difficult projects. We put our earth-friendly methods to use plowing and trenching in soft dirt, and using our expertise in directional drilling to navigate cobble. Penetrating hard rock is a specialty we have perfected through years of experience. A rock hammer system was designed and patented by the company, and we make frequent modifications to improve existing equipment.
Auger boring and rock hammer boring are effective in penetrating granite, clay, sand, cobble and just about any other unyielding geological material. We frequently adapt equipment to fit specific needs, and our skilled crews have installed utilities beneath highways and city streets, under creeks, wetlands and canals, beneath railroads and through lava fields. We have used augers and pipe rams-whatever it takes to get the job done.
When preparing to travel for a project, we take what we call our Arsenal, plus a comprehensive collection of tools we call the Kitchen Sink. Whatever the conditions, we can handle it. It isn't just our tools and technology that give us the edge; it's our can-do attitude.
Brotherton has the experience and capabilities to complete Auger Bores from 12″ to 96″ in diameter.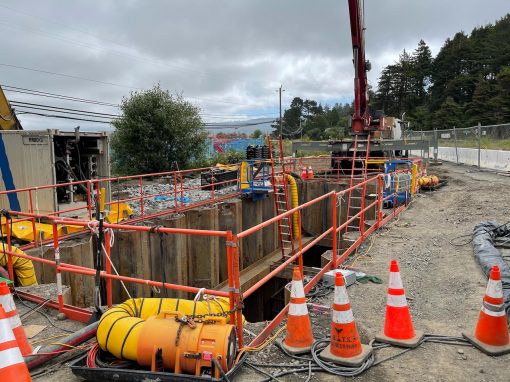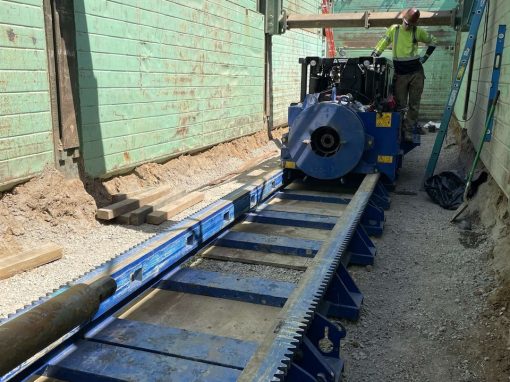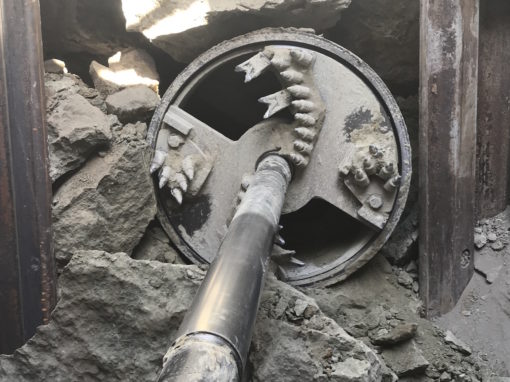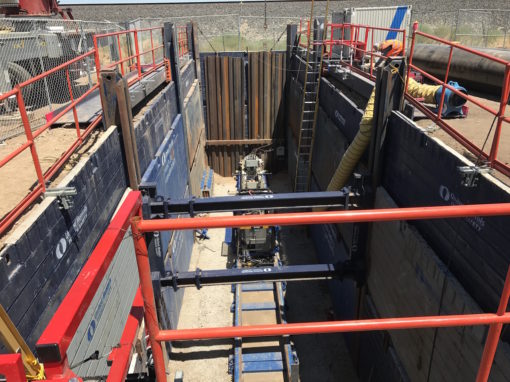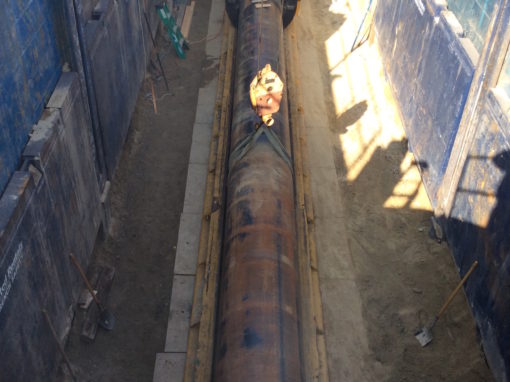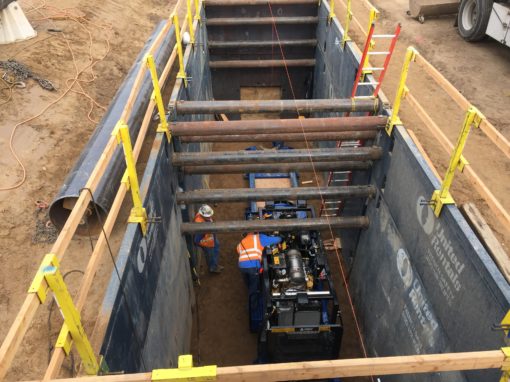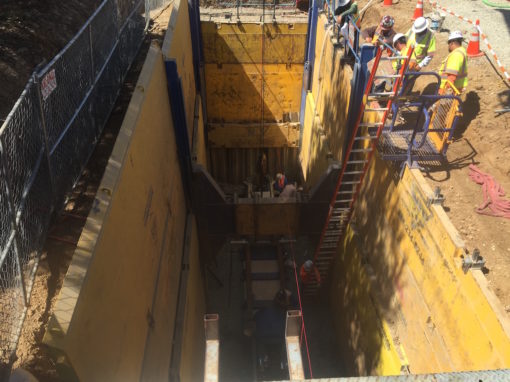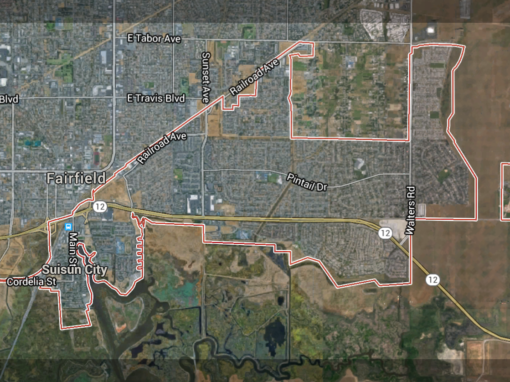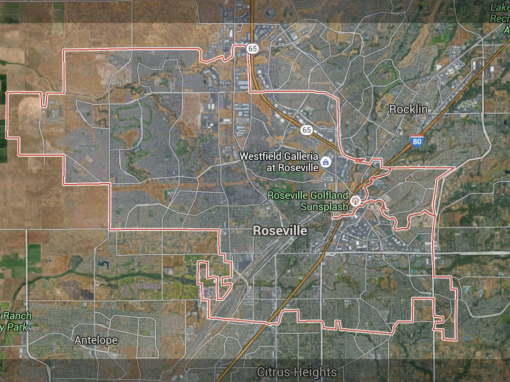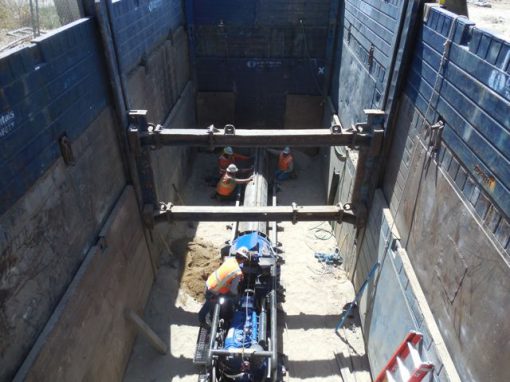 Interested In Working Together?
Drop us a line anytime, and one of our reps will respond to you as soon as possible.