At Brotherton Pipeline we sincerely care about the health and safety of everyone.
Our concern for the well-being of our employees, the environment and community run deep. Safety is a core value for us, our mission is to ensure that everyone returns home safely each day. We are dedicated to the elimination of unsafe practices and conditions, by removing or mitigating hazards, and verifying that all workers completely understand "stop work authority".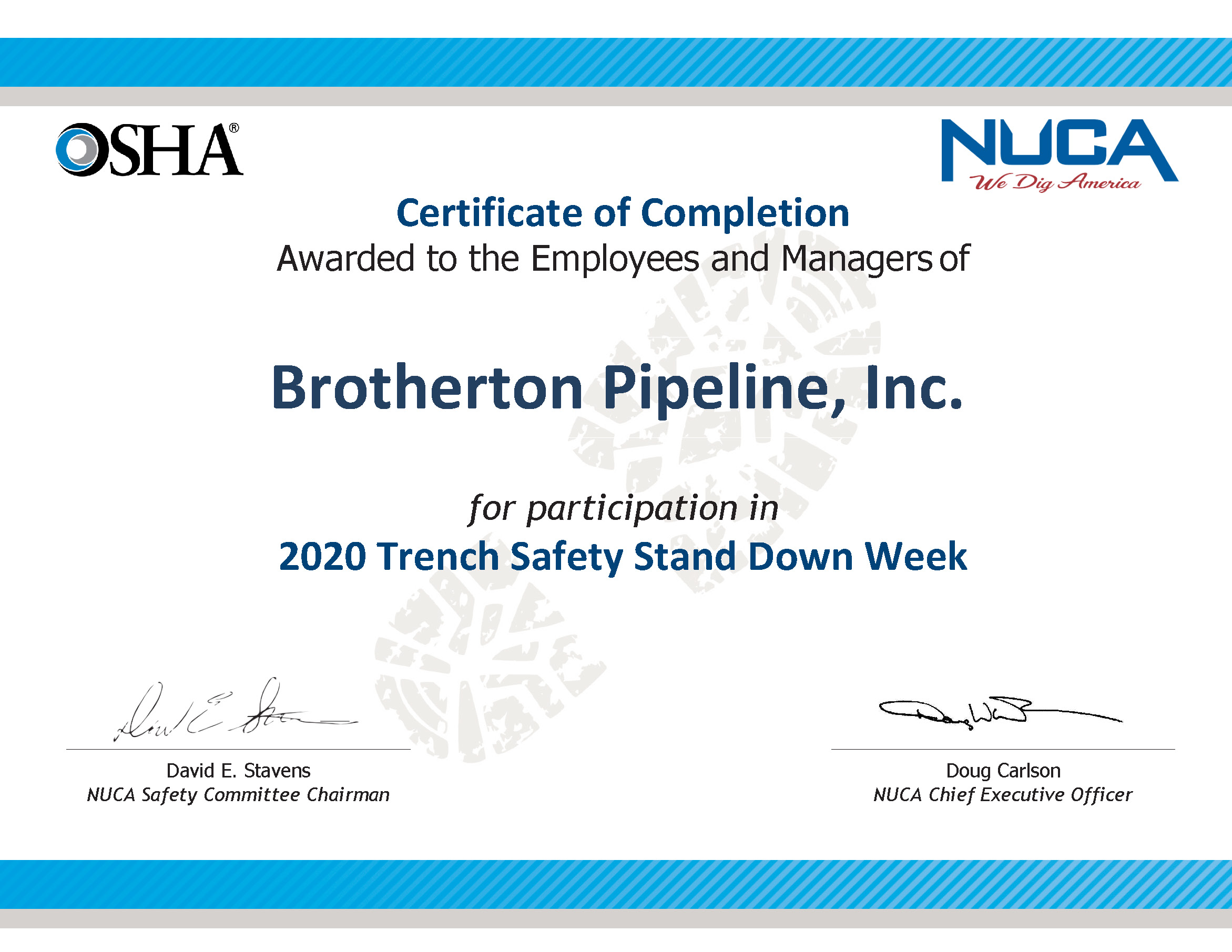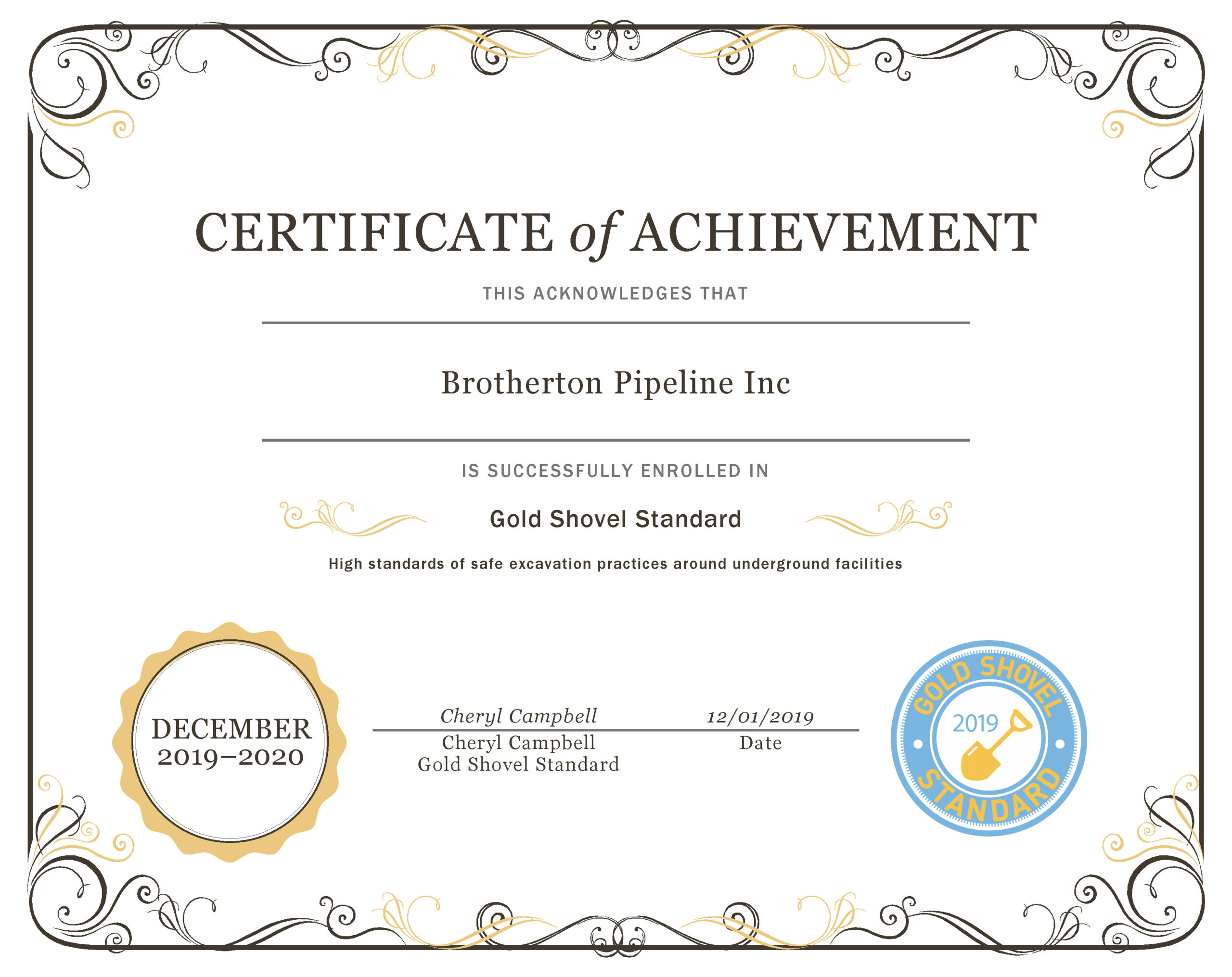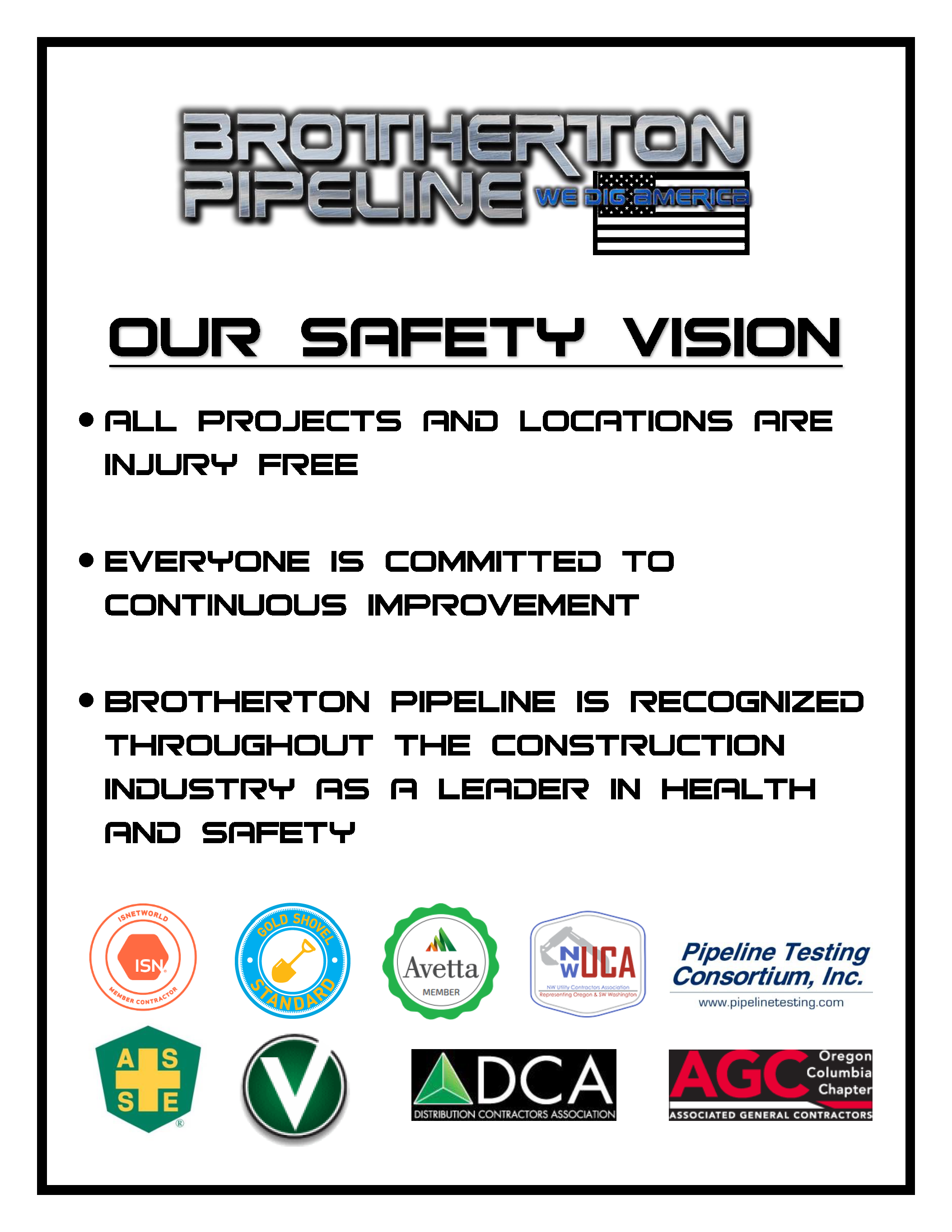 Interested In Working Together?
Drop us a line anytime, and one of our reps will respond to you as soon as possible.